About North East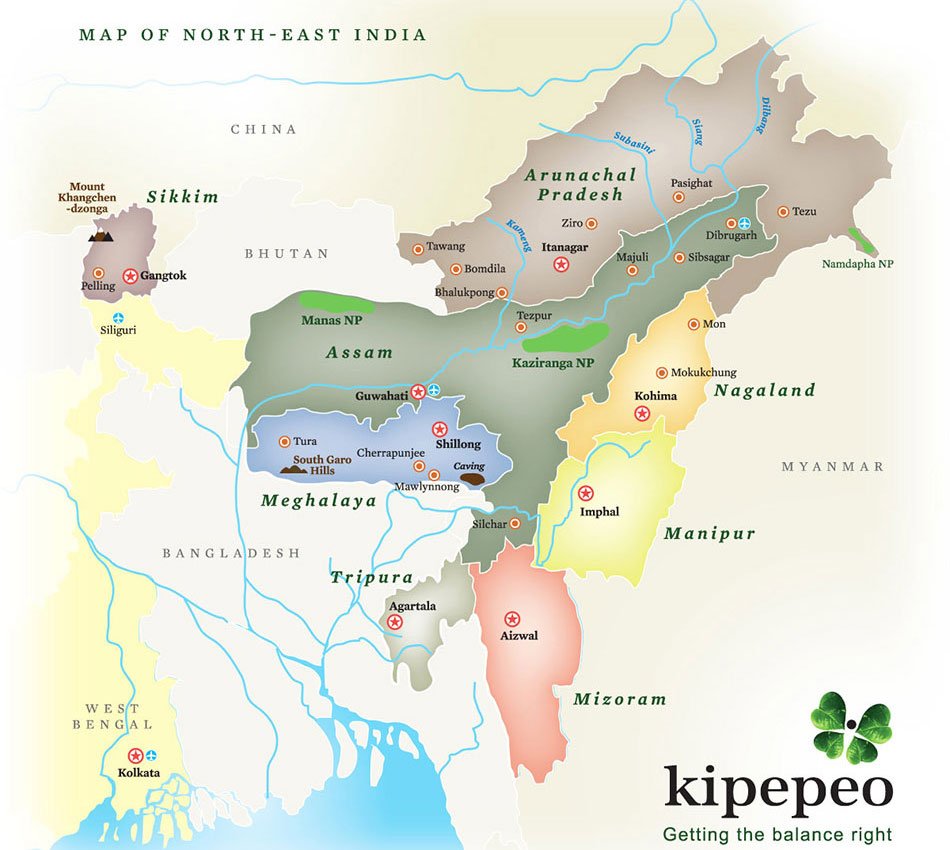 A fascinating land shrouded in mystery, it's where the mighty Brahmaputra meets the allure of Khangchendzonga: a hidden jewel whose beauty is yet to be realized by the outside world. North East India spreads over 2,62,379 sq km and consists of seven states popularly referred to as the 'Seven Sisters' – Assam, Arunachal Pradesh, Meghalaya, Mizoram, Nagaland, Manipur and Tripura. They have now been joined by a younger brother, Sikkim, to make a total of eight states.
Terrain
From the lofty ranges of the Eastern Himalaya to the rolling Patkai hills this mountainous region is abound with natural beauty. Kangchenjunga, the guardian mountain of Sikkim emanates its aura throughout this region. The ethereal beauty of these mountains can be best enjoyed by trekking on many of the routes this area has to offer. The snow from these mountains feed some of the mightiest rivers of India like the Teesta, Brahmaputra, Kameng and Dibang. Impressive valleys and gorges have been carved out by these perennial rivers. Abundant deposits of limestone have given rise to an extensive network of caves. The longest cave system in the Indian subcontinent lies in the Jaintia Hills region of Meghalaya.
Biodiversity Hotspot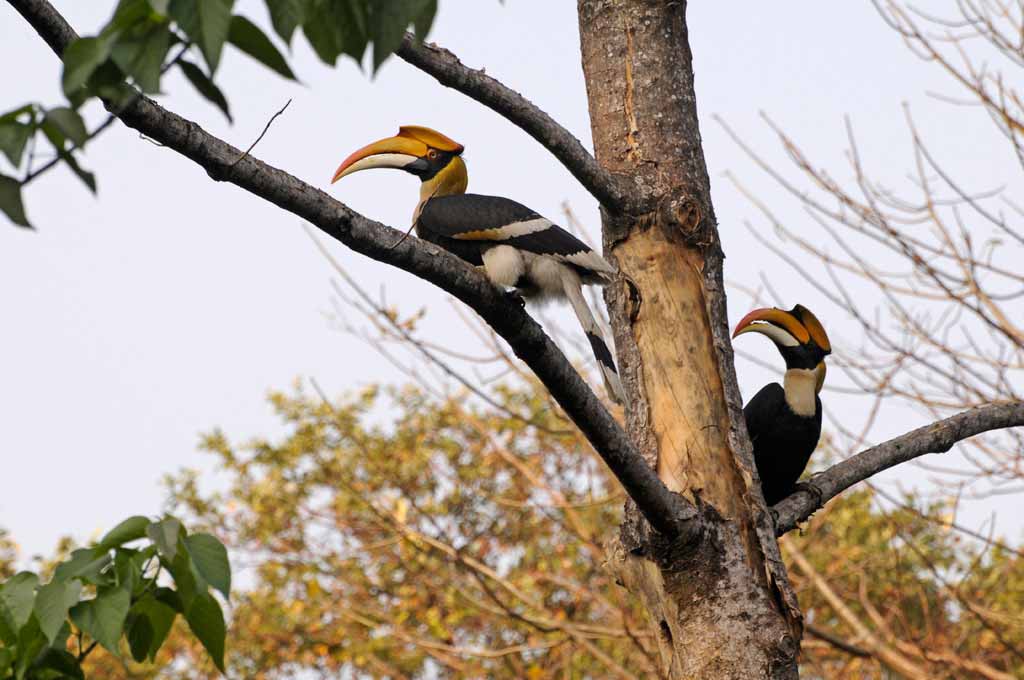 North East India forms a part of the Indo-Burma diversity 'hotspot' which is the second largest diversity hotspot in terms of size and number of species in the world. It is high in endemism and holds a large number of rare species. The forests in the region are extremely diverse in structure and composition and combine tropical and temperate forest types, alpine meadows and cold deserts. Approximately 8,000 species of flowering plants, 700 species of orchids, 63 species of bamboo, 11 primates, 850 bird species, 137 species of reptiles and more than ,3624 species of insects found in these forests and grasslands. It is paradise for naturalists and nature lovers. Kaziranga, Nameri, Namdapha, Singalila, Barsey and numerous other wild life sanctuaries provide a peek into this boon of nature.
Cultural heritage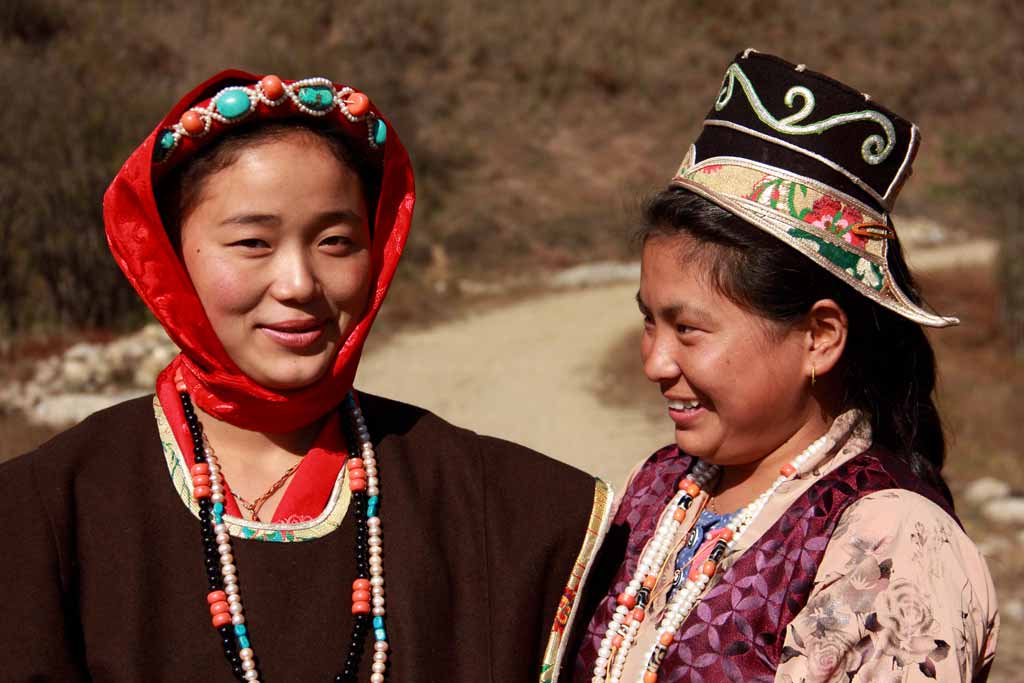 No less rich is the cultural diversity of this land which is home to approximately 178 different tribes. From the Bodos, Kachari, Rhabbas, Meitei hailing from the plains of Assam to the Khasis, Rema, Ahom, Apatani, Mishmis from the hills of Meghalaya, Nagaland and Arunachal, every tribe has their own unique customs and traditions giving rise to very vivid and interesting festivals. Major festivals like Bihu, Ke Pemblang, Nongkrem, Durga Puja and Karchi Puja mirror the rich cultural life of this region. People are very fun loving and jovial with dance and song forming an intrinsic part of their lives. Being gifted with skilled hands every tribe excels in craftsmanship with many different arts and crafts practiced over here. The panorama of their craftsmanship spreads from cane and bamboo works, pottery, wood carvings, brass and bell metal works, to various types of weaving.
Trip Planner